I owe my team a huge apology! I killed the birds that would have given us the win and just did not get on GN and post them. You saw this bird I killed in AR.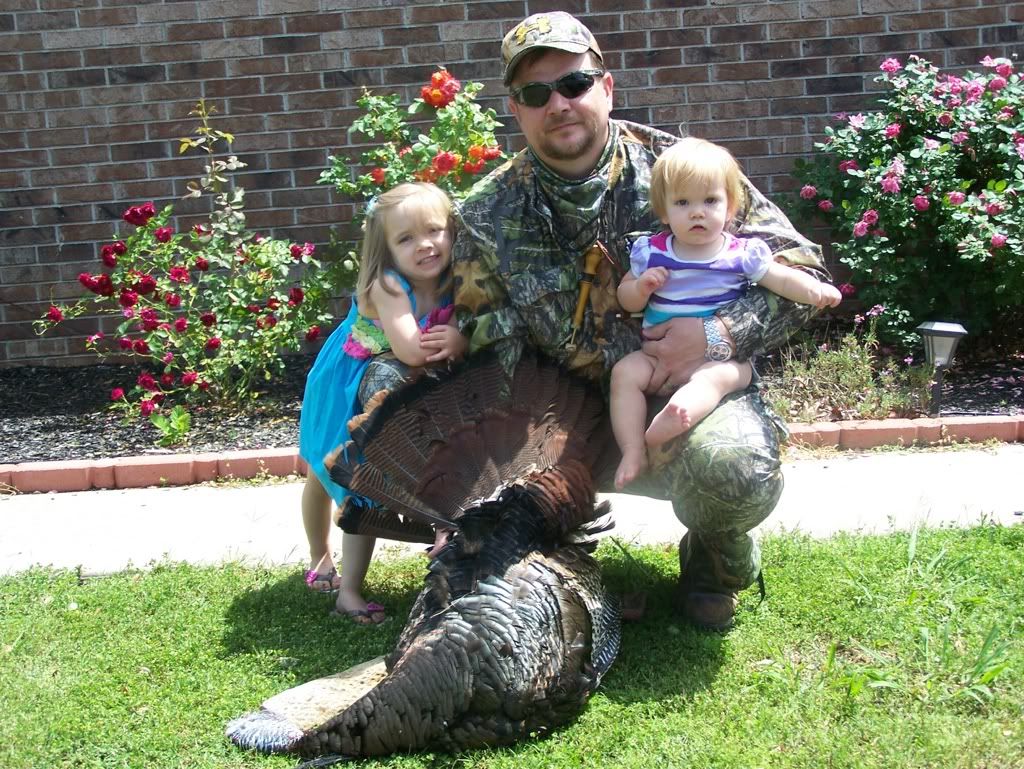 22 lb 6 oz
11" beard
1-1/8" spurs
score: 66.875
I killed these two with one shot in KS.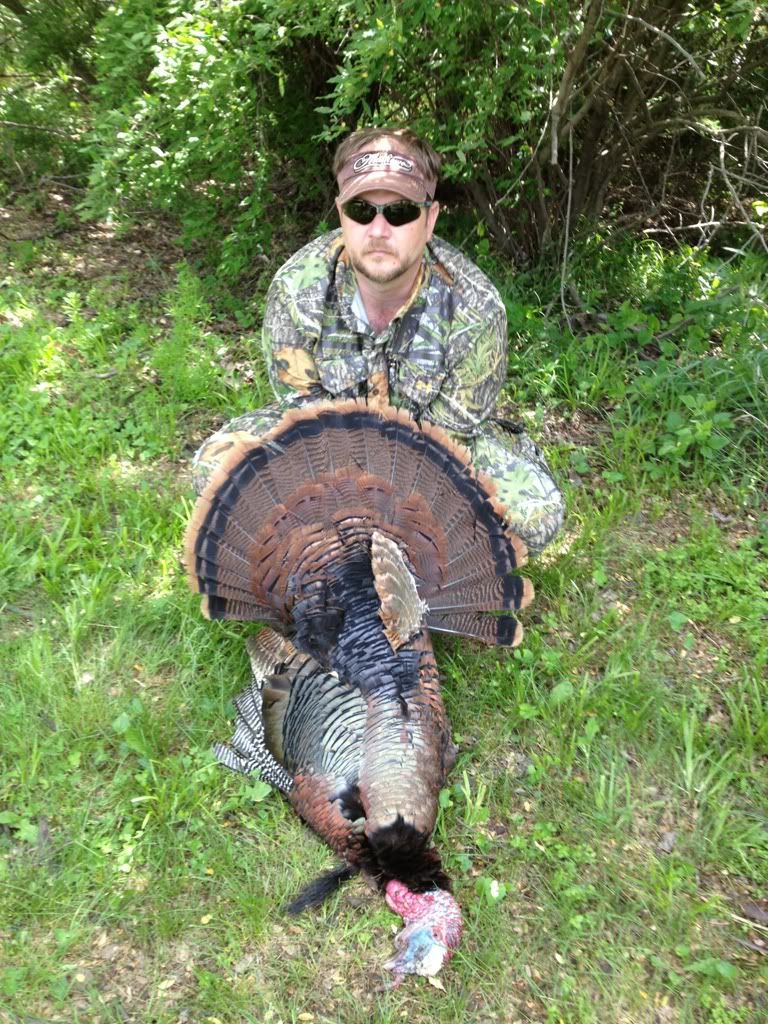 23 lb
10" beard
1-3/8" spurs
score: 70.5
25 lb
5.5" beard
1" spurs
score: 56
I killed this one in NE.
19.5 lb
9" beard
1.25" spurs
score: 63
I killed two more really good ones in NE that would have scored in the high 60's or low 70's, but to be perfectly honest I was sick of pictures and trying to get exact measurements and I had worked my ARSE off to get them and scoring just didn't mean much at the time.
Again, I apologize to my team mates for going to sleep for a month and leaving you hanging.