My wife and myself are hunting in Kansas a few years ago on a large tract of Private for Turkey. I had put up some camo rolled out blind material on a corner next to woods facing grazing fields, and my wife sat there on a gobbler lounger. She loved the spot, because there was a over abundance of wild life going by, but besides Hens we just couldn't get a Tom in shooting distance. Through my binoculars I had seen a large Tom with some Hens, so I decided I would set up there the next morning, while Marsha stayed at what she now called "Marsha's Corner". I kept in touch with her on a cell phone as my day developed into a total bust for me. On her slate she had called in a Tom with Hens, but he wouldn't commit close enough to shoot. Then her "girls" as she called a group of Hens, that came in on a daily basis, arrived. As she is kicked back in her lounger behind the camo, a movement catches her eye, and slinking by her is the largest Coyote she has ever seen, just on the other side of the Camo. He is intent on getting close to the Hens, which are in front of her about 30 yards away. As he is using the cover of grasses to hide, Marsha stands up waving her hands and yelling. This Coyote is less than 10 feet away, and he jumps up falls over backwards, and is gone. As she calls me all excited, I said why didn't you shoot him. She says I never told her what the season is for Coyotes. Lol. My bad.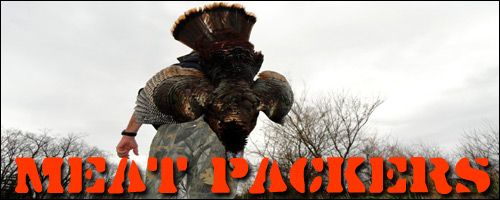 ---
DANGGIT. Maybe next time. I'm sure she knows now.
TURKEYS
COYOTES
DEER
SQUIRRELS
(all in this order)
---
OLE RASPY wrote:DANGGIT. Maybe next time. I'm sure she knows now.
Oh yea, we covered it. Bobcat is tricky, and I know illegal to kill in Iowa, but not sure in other states.
The very next day Marsha took down a Jake from Marsha' s corner, so she was happy. We spent a week in Kansas, and had a ball. We found some interesting ruins way back in the boonies, that looked like an old fort or a fortified homestead made out of stone. I took pictures, and would love to have someone tell me what it was. I know in its day, it sure would have handled any Indian attacks.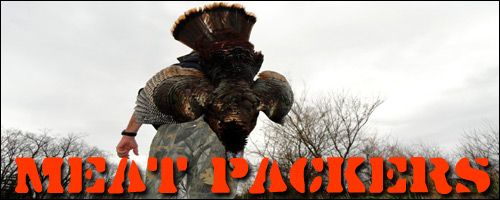 ---
Posts: 891
Joined: July 16th, 2014, 9:19 pm
Location: Some Where Deep In West By God Chasing A Turkey
I love Kansas...Some neat homesteads around that's for sure


Sent from my iPhone using Tapatalk
---
Who is online
Users browsing this forum: No registered users and 1 guest