Saturday I went out coyote calling but it started out pretty slow. No coyotes seen or heard on the first 5 stands.
I did spot a coyote about 80 yards away when I was stopping my truck to open a gate.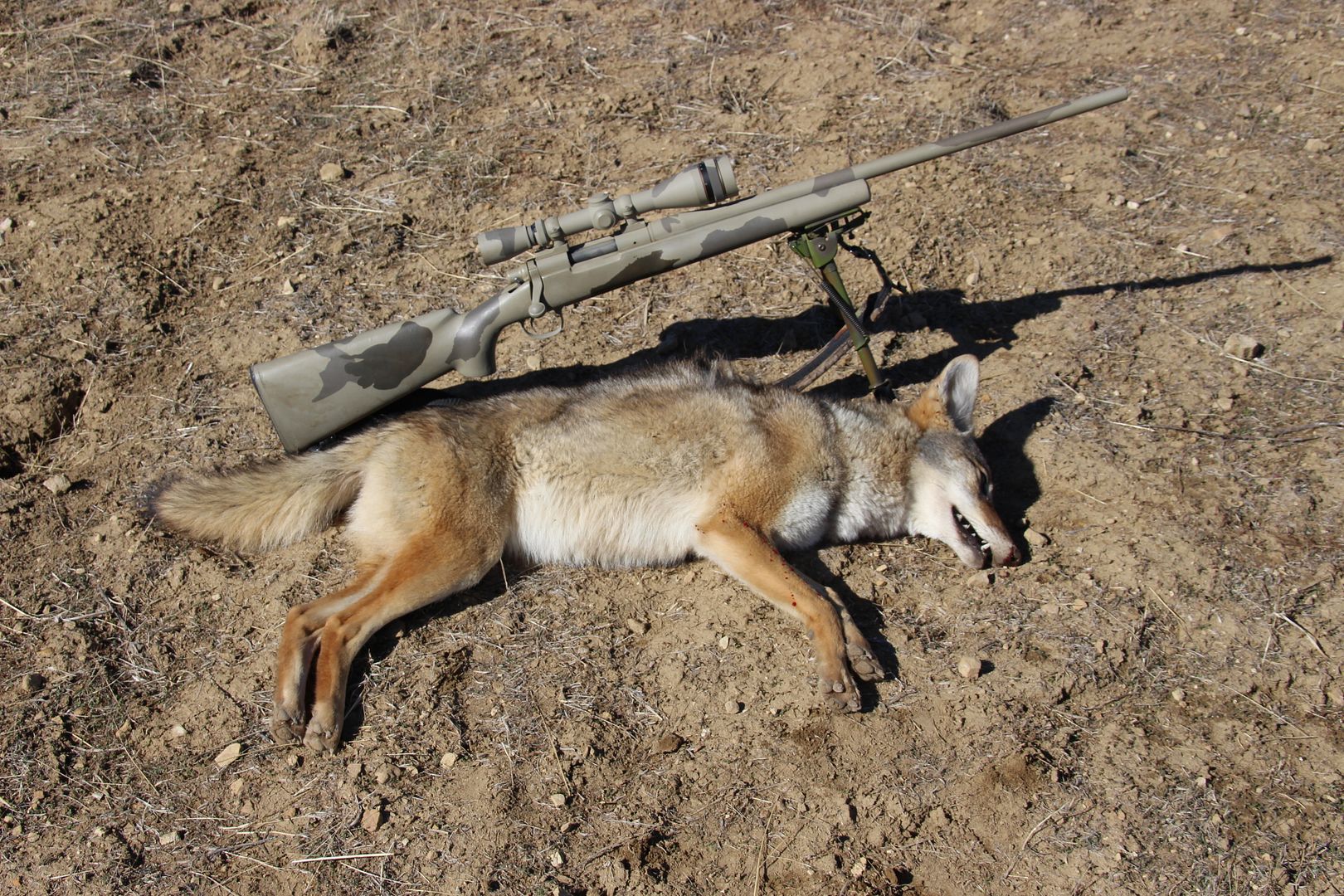 It wasn't a very smart coyote.
On my next stand I was in a big canyon bottom calling down the canyon against a breeze that was blowing up the canyon. The canyon bottom was about 100 yards wide where I set up.
I set my Fury on flat ground in the bottom of the canyon and I got in some rocks above the caller about 20 yards away from the caller.
I played some distress rabbit sounds and after about 15 minutes I played Female Sore Howl for about 1 minute, waited two minutes or so and then started playing Female Sore Howls again.
Female Sore Howls had been playing for about 30 seconds the second time when I spotted a coyote straight up the steep canyon side about 500 yards away and it was almost straight up.
Then I saw another coyote above the first coyote. They were just standing there looking down towards my Fury. I switched to Coyote Pup Distress 3 on full volume and both coyotes started running down the steep mountain straight for my Fury.
I started taking some pictures but the coyotes were to far away to start with.
By the time they got to the bottom of the canyon they were very close together.
I was taking pictures of them as they crossed the dry canyon bottom heading for my Fury.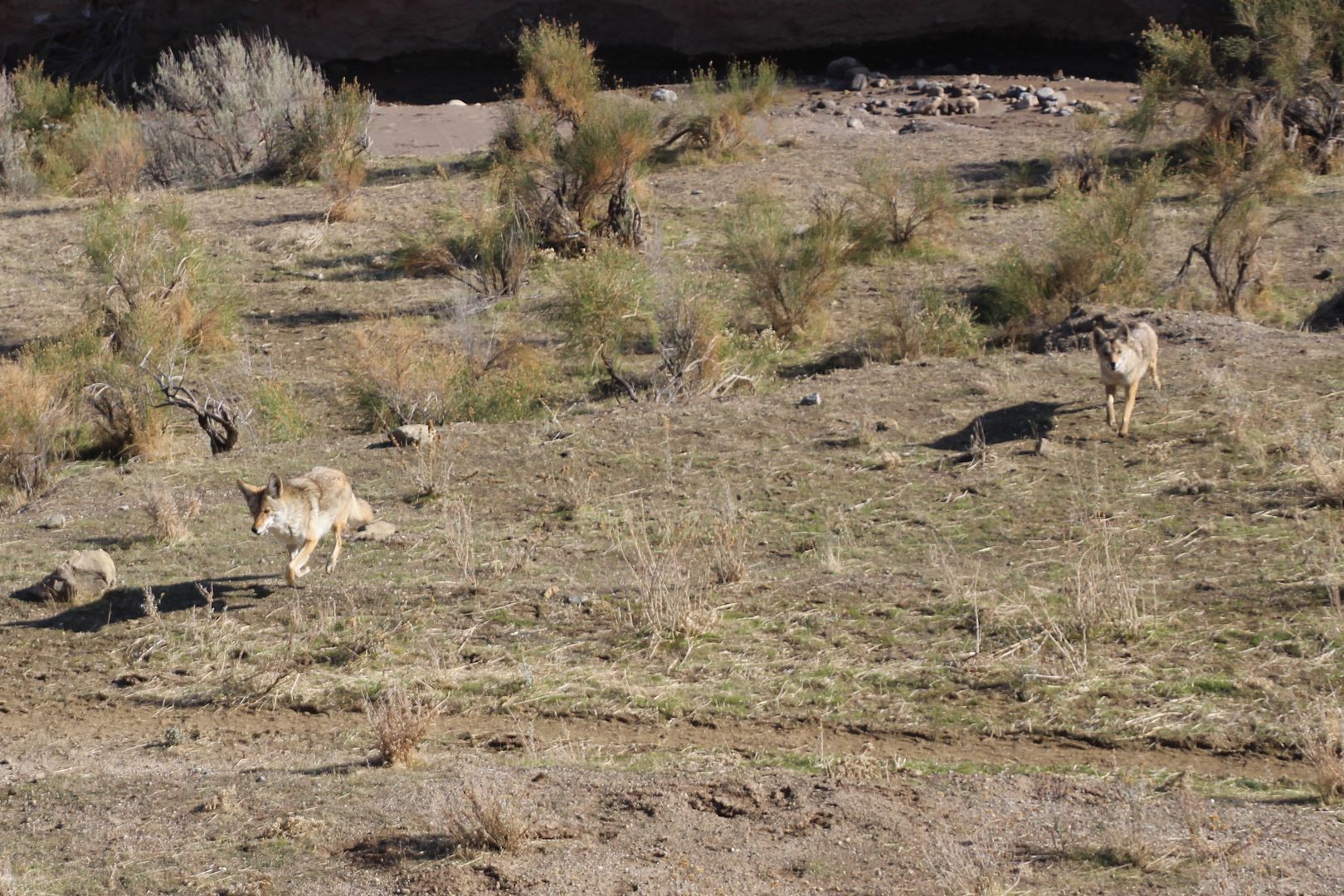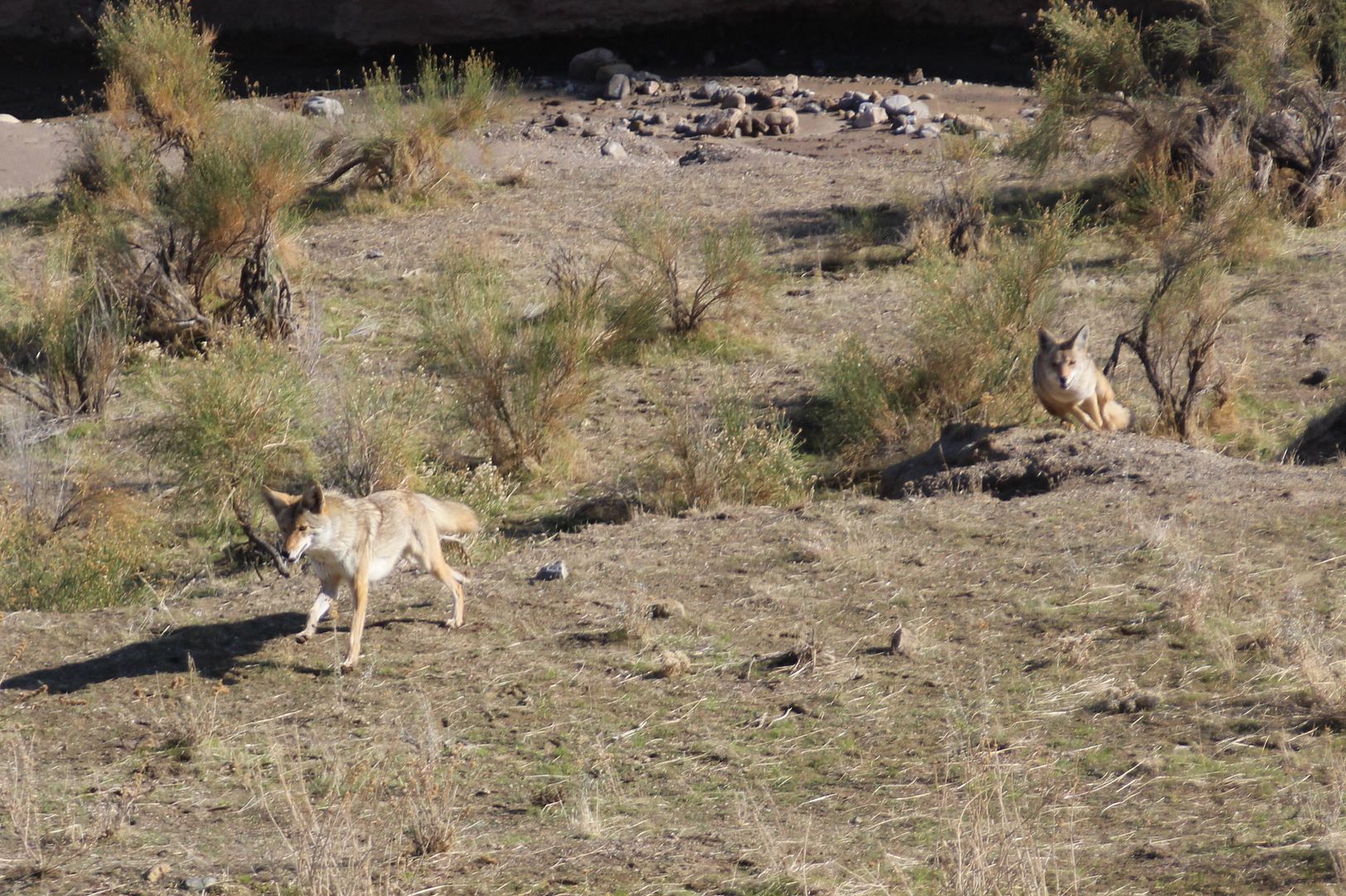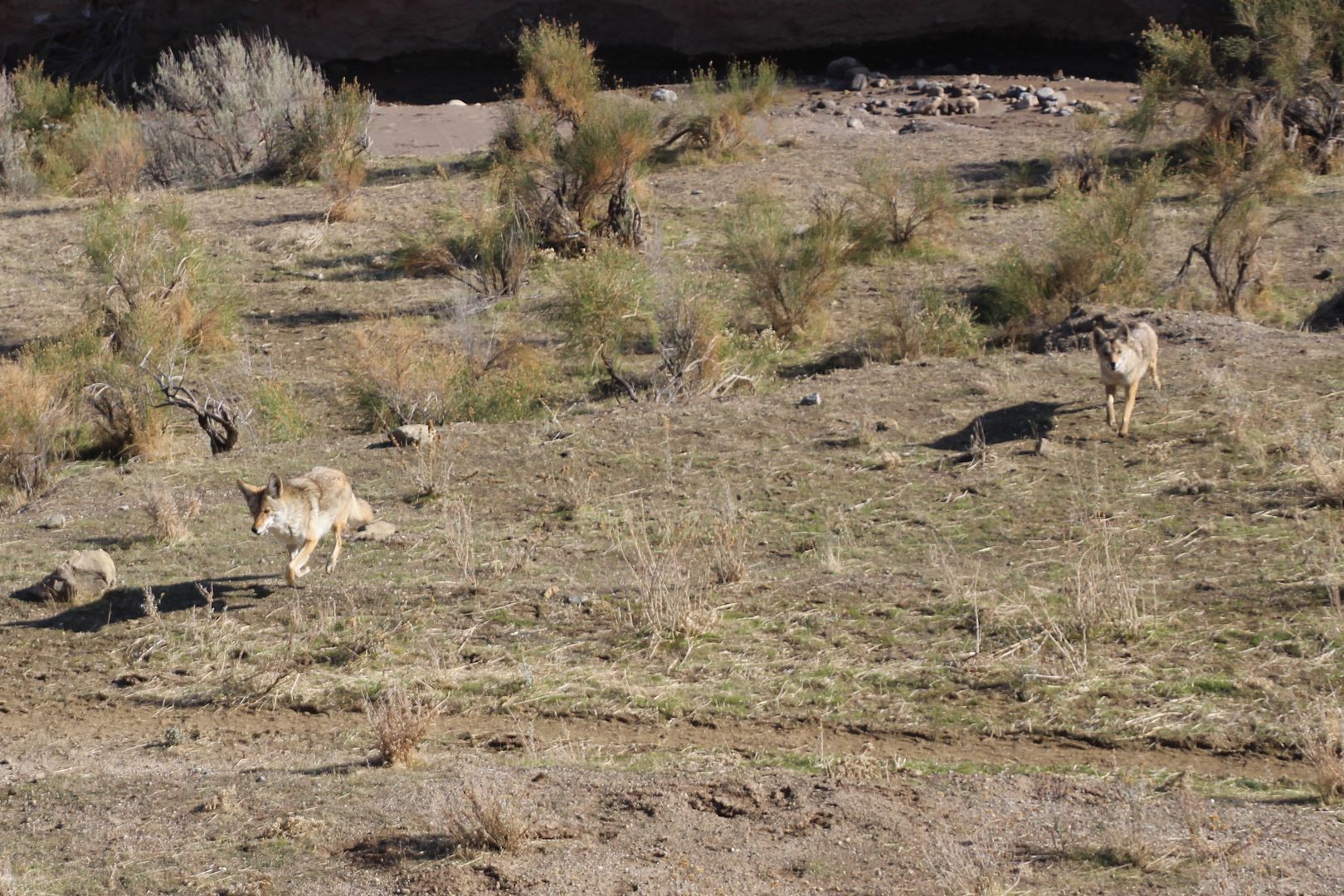 The coyotes were about to my Fury so it was time to put down the camera and use the shotgun.
In the above picture you can see how big the male is compared to the female.
I got a video of the coyotes right in front of the caller but I have not had any luck getting it to download to Photobucket.