Two weeks ago I got a call from a rancher, he wanted me to come out and call some coyotes. He was pretty sure that coyotes got two of his calves in the last few weeks.
I don't normally call coyotes much in July so I wasn't real excited about going. But since this rancher and his family have been very good to me I told him I would come out first thing on Wednesday.
I had to leave my house at 4:00 am to get to the ranch right at 5:00 am. I went through the locked gate and only had to drive about 300 yards and parked my truck behind some junipers.
I walked up the ranch road about 200 yards just as it was getting light enough to see a coyote.
I set my Foxpro Fury about 35 yards away from the road in a flat area where two canyons meet. I had the Fury pointed up one canyon and my SP-60 speaker pointed up the other canyon.
I laid down prone with my rifle on the edge of the dirt road about 35 yards from the call. I also had my shotgun laying next to me.
I started out playing Bay Bee Cottontail and within two minutes I saw a coyote run up and stop about 20 yards from my Foxpro. It was hard to see with just my eyes but looking through the scope I could see it pretty good so I shot it with my 243 Win with a Nosler 55 gr BT Lead Free bullet.
Just a minute or two later another coyote ran down the other canyon and stopped about 50 yards from my Foxpro my 243 dropped this one also.
I switched sounds to Pup Distress 3 on full volume and within a minute there was a good sized coyote that ran in and was jumping all around my caller while it was playing Pup Distress 3. This coyote would not stop moving so I shot it with my shotgun with a 3" 1-1/2 oz Rem HD BB load.
Just a minute or so later another coyote stopped right out in front of my Foxpro so I used the 243 to put that one down.
It was pretty crazy it was just barely light enough to see and I had 4 coyotes down.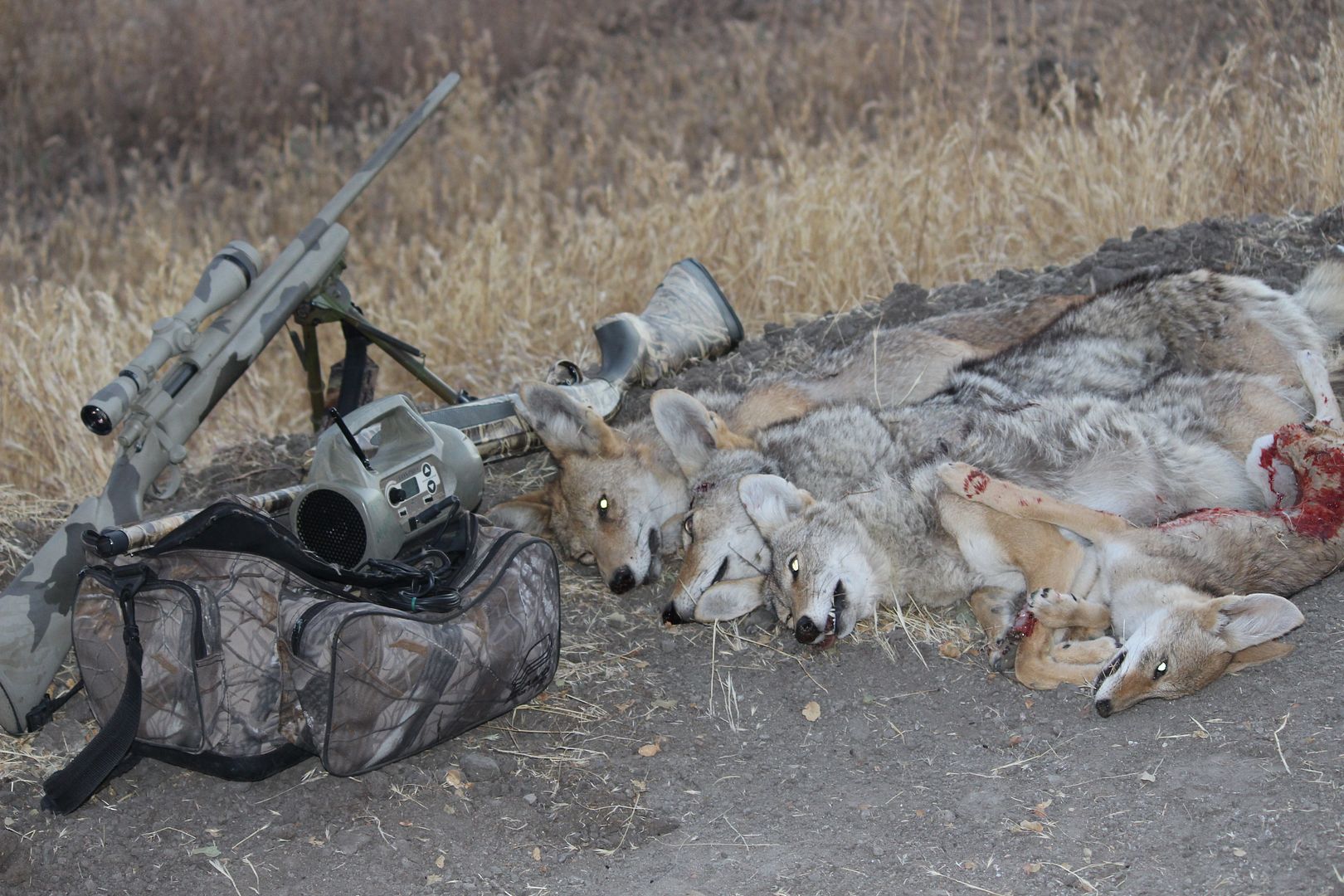 I think the coyote on the right was the one I had trouble seeing.
On my next stand I had a good sized male come in after calling for about 15 minutes. This coyote stopped about 100 yards out and the 243 put him down hard.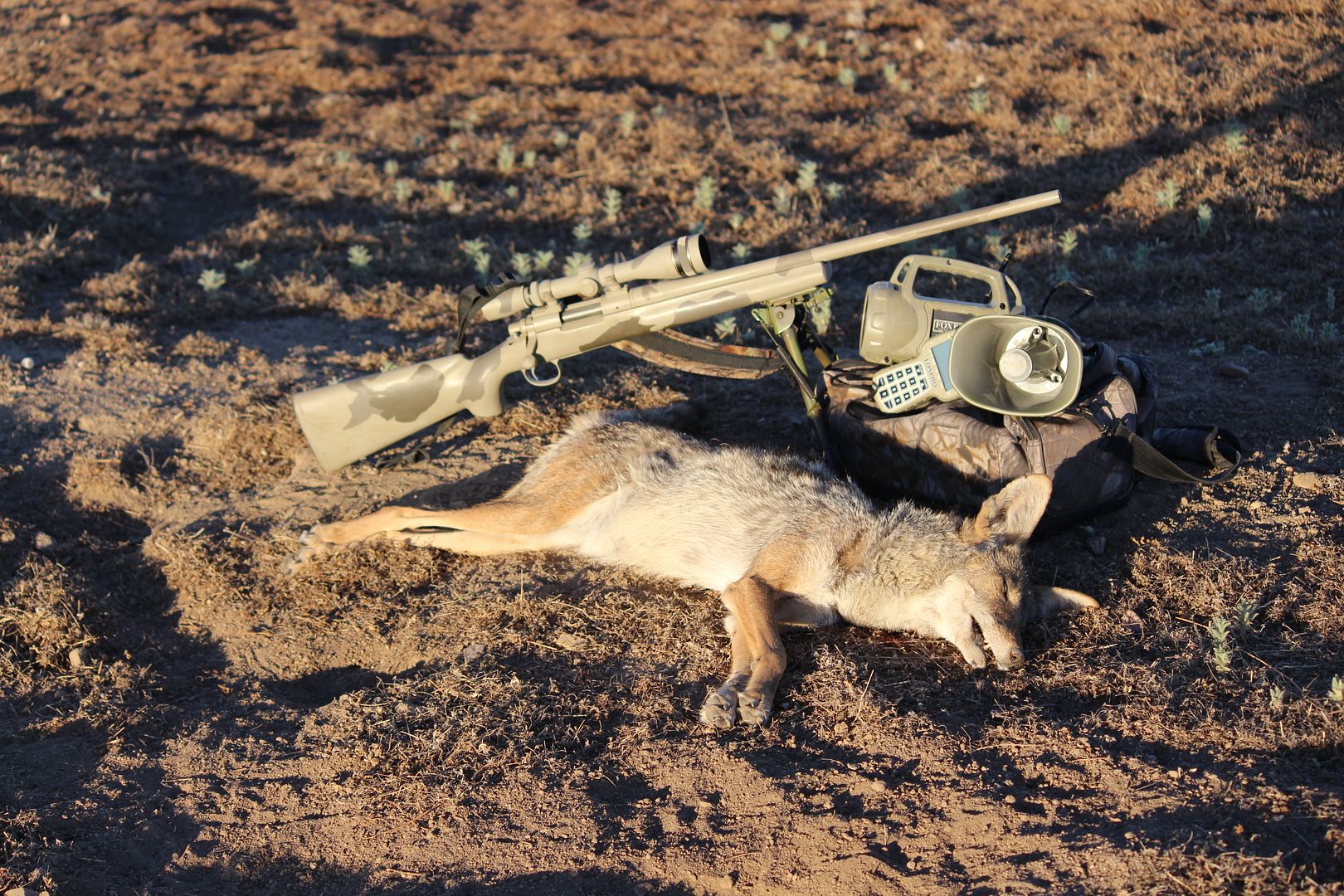 After blanking on the next 4 stands I had a pair of coyotes come in to Bay Bee Cottontail in about 3 minutes. I got one of them at about 20 yards with my shotgun when it stopped to check out what was making all the noise.
I made two more blank stands and called it a day at 10:30 am it was just a little to hot for me to keep at it. The rancher thought I was kidding him when I told him I got 6 coyotes.
It was a great morning.